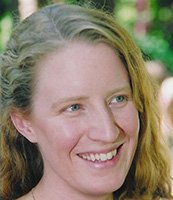 …is a SQL Server Microsoft Certified Master, consultant, and DBA, working with SQL Server since 1997. She owns MidnightSQL Consulting, and is the Senior Editor at MidnightDBA.com, where she creates technology tutorials, articles, and co-hosts the DBAs@Midnight webshow. In 2013, Jen formulated and produced the community-written book Tribal SQL in partnership with Red Gate Software. She is also a contributing author for MVP Deep Dives 2. Jen is a member, volunteer, and speaker for the Professional Association for SQL Server, the North Texas SQL Server User Group, and the PASS Women in Technology virtual chapter. She has presented at numerous SQL Saturdays, conferences, and online training events worldwide. Her favorite SQL topics include T-SQL querying, performance, server health, and reporting.
Get in touch with Jen on Twitter @MidnightDBA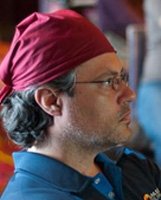 …is a SQL Server Microsoft Certified Master and Microsoft MVP. He has been involved with SQL Server since 1995, working with multi-terabyte, high-transaction DBs since before they were popular.He is a Contributing Editor and the sole database expert for InfoWorld Magazine, which means he also has hands on DB2, Oracle, Sybase, and any other database out there. He has also written for SQL Server Magazine, SQL Server Standard, SSWUG, and SQLServerCentral.com. At the magazine he concentrates on benchmarking vendor products, reviews, and industry analysis. Sean is also the founder of ITBookworm.com and MidnightDBA.com. He's a very prolific speaker and teacher in the community and his 3 main areas of teaching are backups, SSIS, and Powershell, though he can teach on a myriad of subjects.
Catch up with Sean on Twitter @KenpoDBA
MinionWare, LLC was founded by Sean McCown and Jen McCown. We are Microsoft Certified Masters in SQL Server, and database consultants. Between the two of us, we have over 35 years of experience with SQL Server specifically.
We started putting together the free Minion modules to address some of the major shortcomings of SQL Server itself, and of existing backup and maintenance solutions. In other words, we write products that don't actively make us angry. Better still, these are the products we always wanted. We use Minion Backup, Minion Reindex, and Minion CheckDB at client sites for better manageability, flexibility, configurability, and lots of other -abilities.
We also teach at conferences around the world, raise three kids and a handful of animals, and in our copious free time, we pursue interests such as sleeping and eating. And one or the other of us likes to cook and run, but not ever at the same time.
You can get in touch with us via MinionWareSales@MidnightDBA.com.