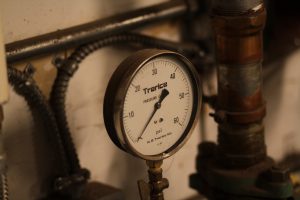 When you read a job spec for "database administrator", it does not simply say:
It says something like:
Database Performance Tuning
Database Security
Promoting Process Improvement
Problem Solving
Presenting Technical Information
Database Management
Data Maintenance
Operating Systems
(List taken in part from Hiring.Monster.com.)
So why are the most popular DBA tools, performance monitoring tools? Those are great, sure, but they don't even begin to cover the vast majority of DBA responsibilities. What we need is environment monitoring.
Environment Monitoring
I don't have a website I can link to, to give you a definition of SQL environment monitoring. That's because we've been defining it ourselves, for the past nine years.
An environment monitor is a system that allows administrators to examine the overall and specific health of database instances.
An environment monitor should touch on performance, yes. It should also:
Manage and monitor security
Speed audits
Make a majority of common DBA tasks effortless
Collect and present as much system information as possible, including service packs, disk space, errors, and more
And more
And also, lots more
Minion Enterprise is far more than glorified maintenance
This is exactly what we built Minion Enterprise for: to monitor and manage the environment. To take away the Server-By-Agonizing-Server aspect of administration by introducing the "set based enterprise" approach. To automate everything that can be automated, and to make data available to the DBA on everything else.
Get a trial and a demo, and you'll see exactly what we mean. Monitor your environment, not just your performance.